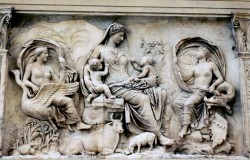 Posted on F j, Y by flavia in

This walk is focused on emperor Octavian Augustus (63 BC-14AD) and his impact on the area of Rome called Campus Martius. We will see a highly symbolic complex of monuments, that were all connected and all made to build consensus around the first emperor. We start from Ara Pacis, the most celebrated altar dedicated by Octavian Augustus […]

Comments Off

Continue Reading...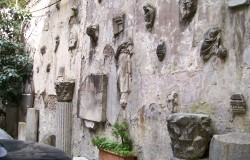 Posted on F j, Y by flavia in

This is an orientation to the city. See the the most touristy area in Rome through the eyes of an archaeologist. We start from the most renowned Piazza di Spagna. A few steps away is a collection of ancient Roman marble pieces still displayed in the secret private courtyard of Palazzo Gomez. Shopping streets will take […]

No Comments. Continue Reading...