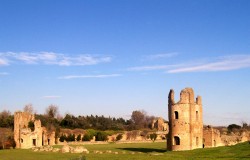 Posted on F j, Y by flavia in

The Appian Way was the most important of all Roman roads. Built in 312 BC to reach down to Capua (north of Naples) when Romans started conquering South, it was later extended all the way to the port of Brindisi in 191 BC. It was always the main route to Rome from the South, and also from […]

No Comments. Continue Reading...